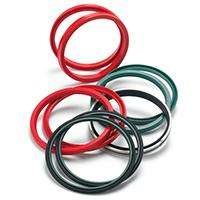 HVH Industrial Solutions is a distributor of sealing products
A seal is a device that helps join systems or mechanisms together by preventing leakage, containing pressure, or excluding contamination.
HVH Industrial Solutions offers wide range of sealing solutions including O rings, piston seals, rotary seals, rod seals, packing, gaskets and so on.
HVH Industrial works with the specialized engineering teams of manufacturers to meet the requirements and highest quality standards of our customers.
If you have any questions write us via live chat, (one of our team members will answer your questions), give us a call or send us a quote request. HVH team is always ready to help you.
1(866)577-4040
We Typically Reply in Less Than One Hour