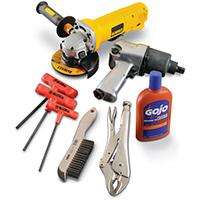 Hand & Power Tools
Hand and power tools are considered important parts of mounting and dismounting processes of bearings, couplings, wheel rings, sprockets etc. At HVH Industrial, we offer a wide range of hand tools and power tools depends on needs, requirements, and preferences of the user.
Hand tools are exactly what they sound like, which means that they require manual labor use. Power tools have a power source that allows operating automatically and without human interference. The tools offerings include mechanical pullers, hydraulic pullers, induction heaters and more.
HVH Industrial works with the specialized engineering teams of manufacturers to meet the requirements and highest quality standards of our customers.
If you have any questions write us via live chat, (one of our team members will answer your questions), give us a call or send us a quote request. HVH team is always ready to help you.
1(866)577-4040
or