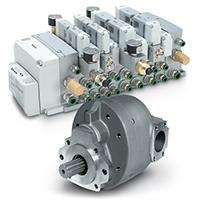 Hydraulics & Pneumatics
Hydraulics and Pneumatics are the most efficient types of power for machines. They are designed to rotate, turn, lower, list, push and move machines carrying huge loads. We offer a wide range of hydraulic and pneumatic devices such as flowmeters, pressure gauges, level switches and more.
HVH Industrial works with the specialized engineering teams of manufacturers to meet the requirements and highest quality standards of our customers.
If you have any questions write us via live chat, (one of our team members will answer your questions), give us a call or send us a quote request. HVH team is always ready to help you.

1(866)577-4040
or