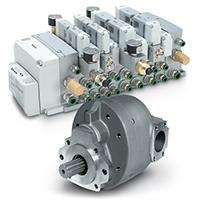 HVH Industrial Solutions is an authorized distributor for many leading manufacturers of hydraulics & pneumatics products
Whether your application needs cylinders, valves, filters, pumps, motors, lubricators, couplings, hose, heaters, cooling, or filtration systems, HVH industrial Solutions has the technical knowledge and inventory to provide quick solutions to meet your needs.
We are not just a place where you can purchase parts, but we can work closely with your engineering or maintenance team to find the right solution and reduce the downtime of your equipment.
Contact US if you have any questions or can not find a product you are looking for. You can also send us quote requests, send us POs, ask questions from your account page when you register on our website.
1(866)577-4040
We Typically Reply in Less Than One Hour