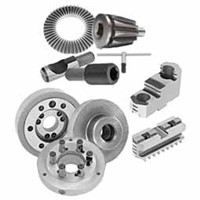 HVH Industrial Solutions is a leading distributor of machining products
HVH offers different machining tools and accessories, including work holdings, round toolings, rotary tool holders, indexable tooling, straight holders, collets, tool posts, inserts, and other products.
At HVH, we work closely with our manufacturers to provide superior customer service and engineering support.
If you have any questions, write us via live chat (one of our team members will answer your questions), call, or send us a quote request (we typically reply in less than one hour). The HVH team is always ready to help you.
1(866)577-4040
or