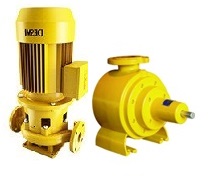 Pumps and Pumping Solutions
A pump is a device that moves fluids like liquids or gases, sometimes even slurries, by mechanical action typically converted from electrical energy into hydraulic energy. Pumps operate through a rotary or reciprocating mechanism that requires mechanical energy to move the fluid under consideration. Today there are various types of pumps and pumping solutions, however centrifugal pumps considered to be the most common types in the industry. They are compact designed anti-corrosion pumps that are easy to operate and maintain. We offer a wide range of pumps and pumping solutions for marine & offshore, industry, defence & fuel, utility, environmental equipment for oil spill, seaweed and clean waterways.
HVH Industrial works with the specialized engineering teams of manufacturers to meet the requirements and highest quality standards of our customers.
If you have any questions write us via live chat, (one of our team members will answer your questions), give us a call or send us a quote request. HVH team is always ready to help you.
1(866)577-4040
or