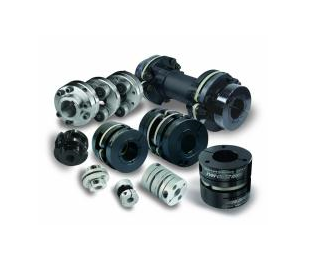 Shaft Couplings
Shaft Couplings are mechanical devices that connect rotating shafts absorbing degrees of misalignment and mounting errors between the two shafts. They allow for smooth rotation providing mechanical flexibility. Shaft couplings are categorized as rigid couplings and flexible couplings. A rigid coupling is utilized to connect shafts aligned precisely, while a flexible coupling can handle varying degrees of misalignment between shafts.
They can be used for motors, generators, compressors, pumps, machines, engines, etc. We offer a wide variety of shaft couplings such as Rigid, Flywheel, Safety, Flange, Servo, Gear, Drum, Fluid, Barrel, Elastomeric, Pin & Bush, Disc Coupling, and others.
Check our Blog to check our articles about Gear Couplings, Features and Applications of Ringfeder Barrel Couplings, and MetaFlex Servo Couplings by Rota Free / Compomac.
HVH Industrial works with manufacturers' specialized engineering teams to meet our customers' requirements and highest quality standards.
If you have any questions, write us via live chat (one of our team members will answer your questions), give us a call, or send us a quote request. The HVH team is always ready to help you.
1(866)577-4040
or